PAGB Awards for Photographic Merit
This adjudication was held at the Army Reserve Centre in Aylesford, Kent, hosted by the Kent County Photographic Association on Saturday 22nd and Sunday 23rd April.
‍
Neither of the Masters' sections ran but the EAF had 20 applications over the other four sections and the success rate was well above the national average.
‍
The successful applicants are as follows:
‍
‍Credit Print.  Peter Baker LRPS CPAGB and Philip Gravett CPAGB both from Royston PS, Carol Martin CPAGB from Bury St Edmunds and Nicola Scott CPAGB BPE 1* from Stevenage PS.
‍
‍Credit PDI. Jenny Bradley CPAGB and Magda Jowers CPAGB BPE1* both from Bury St. Edmunds PS and Ian McDonald CPAGB from Chelmsford CC.
‍
‍Distinction Prints. Dave Balcombe ARPS DPAGB EFIAP BPE 3* from Norwich & DPS, Andre Neves ARPS DPAGB from Melbourn & DPC and Kevin Williams DPAGB from the Beyond Group.

‍Distinction PDI. Graham Frost LRPS DPAGB BPE 4* from Wayland & DPC and Diane Le Count DPAGB from Bishops Stortford CC.

Our sincere congratulations go to all and commiserations to those who were unsuccessful on this occasion.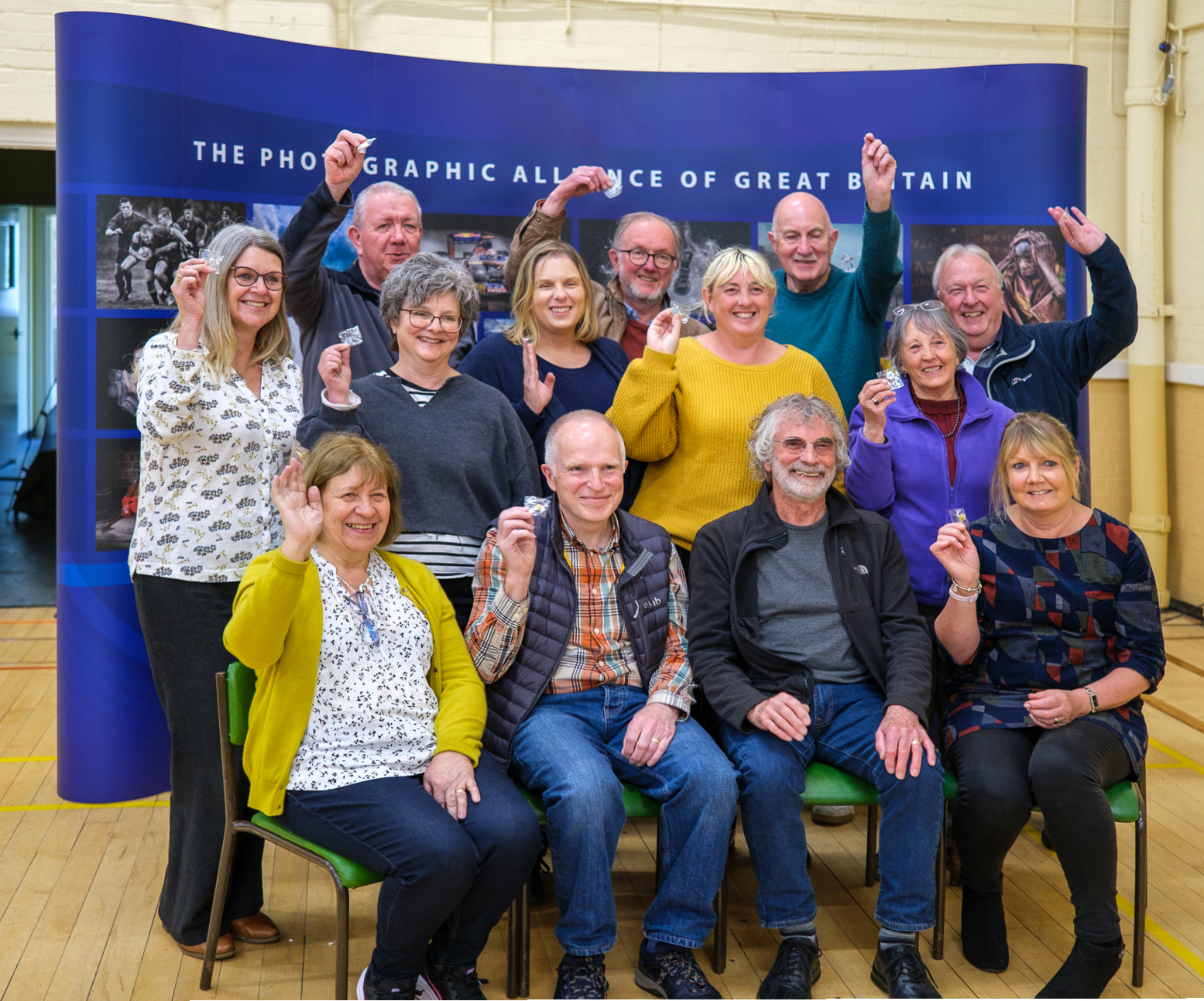 Two of our successful Credit applicants were present; Nicola Scott from Stevenage PS and Ian McDonald from Chelmsford CC.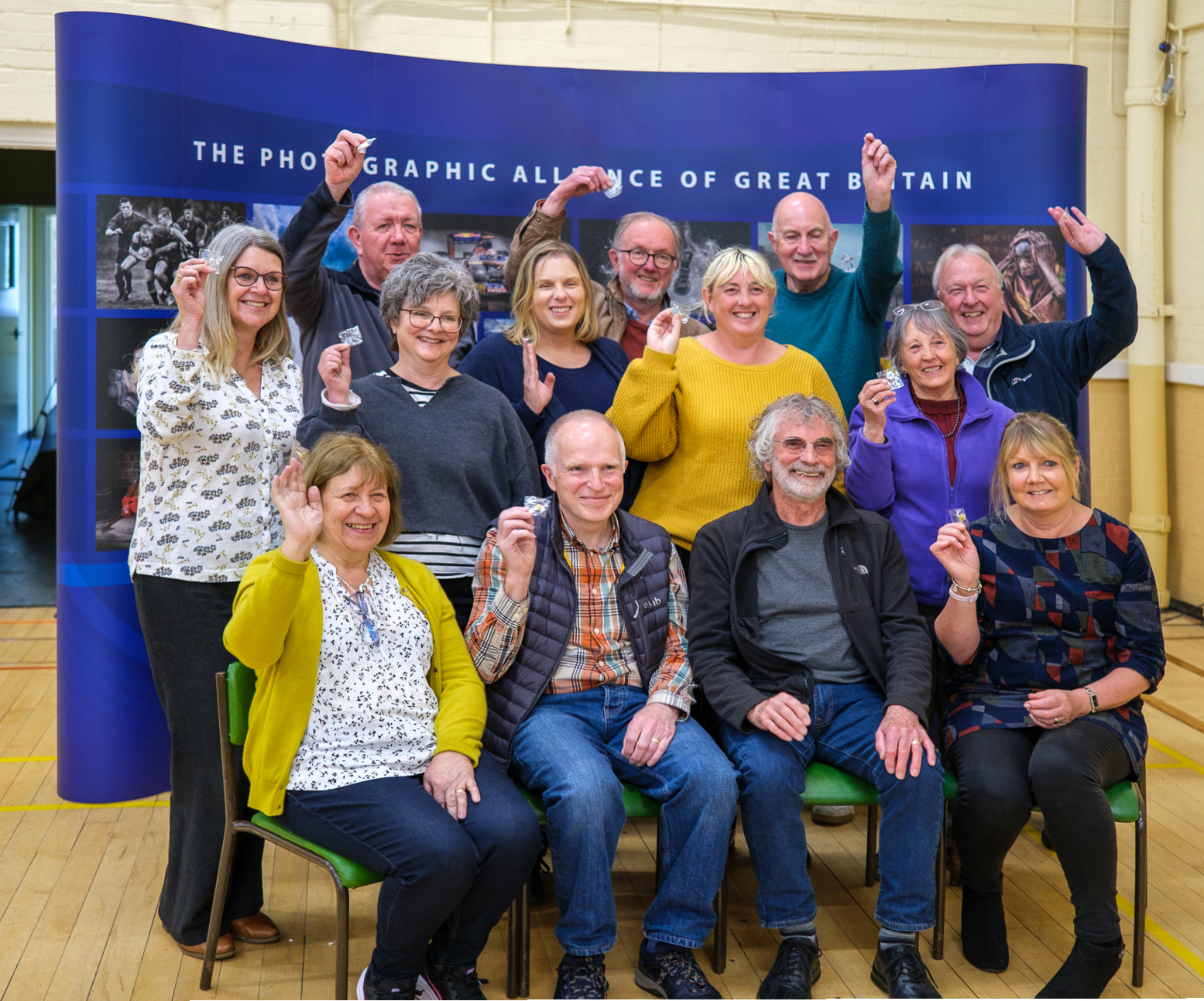 A few more hardy souls made it down to Maidstone, despite the rain, for the Distinction section. Here they are along with the EAF's Daphne Hanson DPAGB HonPAGB, previous EAF President and now the newly appointed President of the PAGB. Andre Neves from Melbourn & DPC, Graham Frost from Wayland & DPC, Diane Le Count from Bishops Stortford CC, Dave Balcombe form Norwich & DPS and Kevin Williams from the Beyond Group.
‍
                                 (Photographs by kind permission of Ken Dixon from Maidstone)
‍
VicHainsworth, ARPS, DPAGB, APAGB.
‍Federation Awards Secretary.